Follow us on:
Here's what Past Clients have to say:

Our Inspector Brian conducted a thorough property inspection on my new house. I appreciated the friendly and courteous service, and the helpful suggestions and tips that accompanied the detailed assessment of the property. I enjoyed working with the inspector, and look forward to other opportunities to work with this inspector again. The quality of the work was sterling, and made me feel very confident in moving forward with my purchase. Many thanks.

Thanks Again for inspecting the property, it was a very pleasant and informative inspection, April 12, 2013 Josh & Jenn K.

I have wanted to send my thanks and regards for some time. When people are buying resale homes, their minds are filled with concerns about everything from costs to how to decorate, from maintenance issues to investment ideas. Every inspection that I have attended with you has been different. However, I am pleased that your knowledge and professionalism shines through, making all concerned feel better.

Thank you for all that you do. Maggie Ball, Realtor, Century 21

Brian

,

Thank you for your inspection on my farm. I enjoyed the way you talked to me throughout the home inspection and giving some pointers on the issues you noted. It was great to have you inspect the barn and outbuildings. You took the time to talk me through the structural, electrical and environmental concerns. The report onsite you gave me is a real asset. I don't like to waste money, but it was a pleasure to pay you for your exceptional service. I will definitely use Brian again. Sincerely; Yuri K. Wyevale

Serving South Barrie, Orillia, Midland, Penetanguishine, and Gravenhurst and surrounding areas.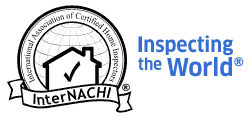 Pay however you wish, we accept: Cash, Personal or company cheque, Visa or MasterCard.


Each office is individually owned and operated, please contact your inspector directly to confirm services available and with any questions or concerns regarding the inspection.